In cities such as Kuala Lumpur where land cost is rising, space comes at a premium, leading to smaller homes being built. Whether one likes it or not, the small homes trend is a given within cities.
And as homes become smaller especially in city centres, urban homeowners tend to look at ways to make their homes look more spacious through interior design.
In the six-week-long Lafarge-EdgeProp MYHOME survey, which received close to 14,000 respondents, it was found that more than half of the respondents (51.9%) chose spacious interior as among the top three most important aspects of a home that Malaysian homebuyers want, along with good ventilation (65.6%) and security (63.5%).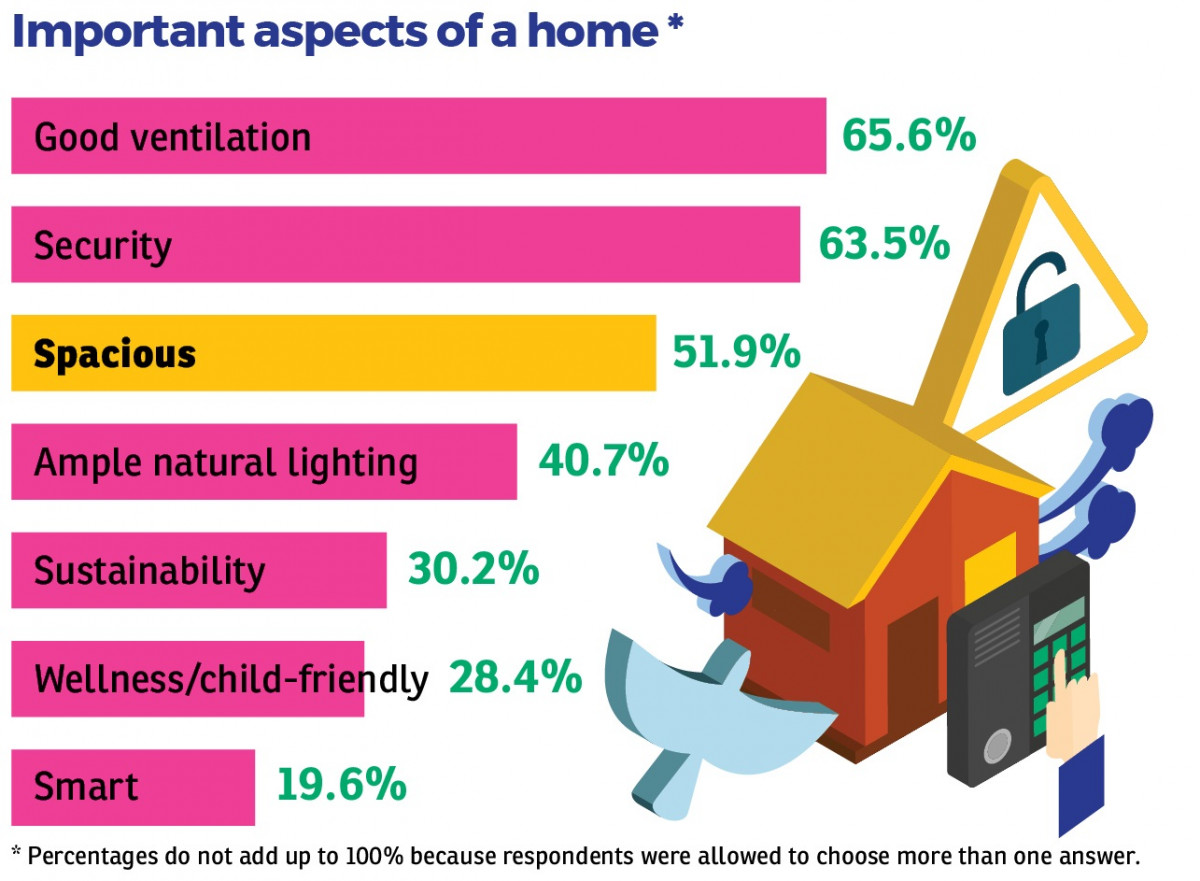 Furthermore, according to the survey, most Malaysians want homes of 1,000 sq ft and above. A majority of respondents (45.5%) wanted a home with built-ups ranging between 1,000 sq ft and 1,999 sq ft while 33.2% prefer larger built-ups of above 2,000 sq ft.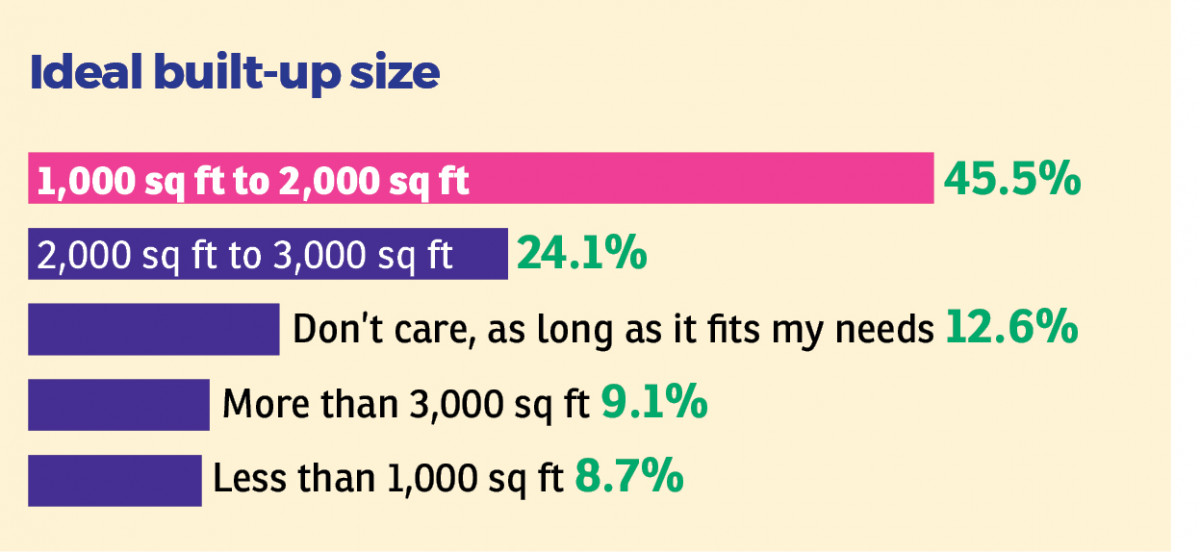 According to Malaysian Institute of Interior Designers president Chris Yap, even though our homes are getting smaller, good interior design and creativity in space utilisation could still make our homes look more spacious.
"For small homes of less than 800 sq ft, owners could create the effect of spaciousness in the living room and bedrooms by breaking down barriers separating the different spaces for a more open layout," he tells EdgeProp.my.
For instance, one could open up more space visually by keeping barriers minimal between the living room, kitchen and dining area. A mix of these three areas can provide a sense of spaciousness.
The use of storage cabinets as well as the choice of bright wall colours also help to make a room look airier and bigger than it is.
Besides this, the popular minimalist design style which gives no room for clutter and fussy decor could also be a good way to make the interior look bright and neat.
Yap adds that the minimalist concept has some obvious traits. These characteristics are seen in common repetitive elements used throughout the spaces, uniformity in finishes and colours, the light elements, consistent feel within the spaces as well as non-adherence to any particular period or style.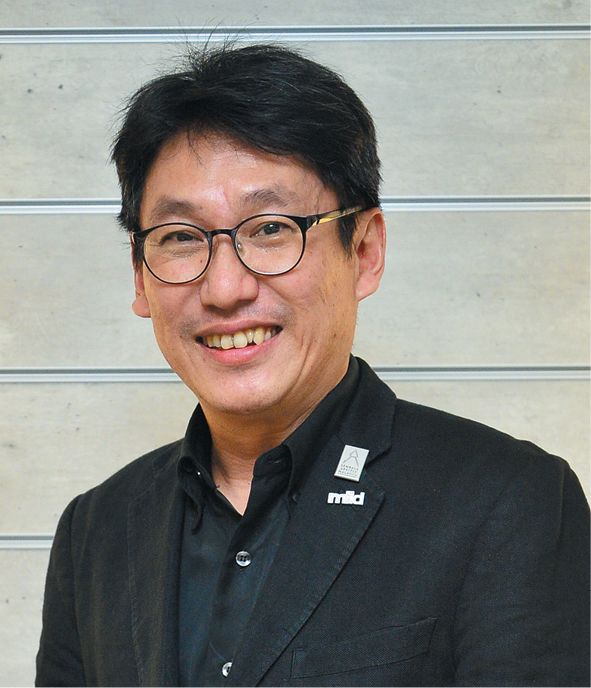 "Minimalism is actually a translation of a way of life into an environment which is fuss-free yet comfortable and functions effectively," he offers.
In designing a minimalist style home, Yap advises that "it is best to keep it simple".
The earthy, natural look
Another interesting finding from the survey was the fondness for an "earthy and natural" ambience for our home interiors.
As many as 45.7% of respondents gave the thumbs up for the earthy/natural look. The next top choice was for a bright ambience (24.7%), followed by colourful/contrasting (10.1%).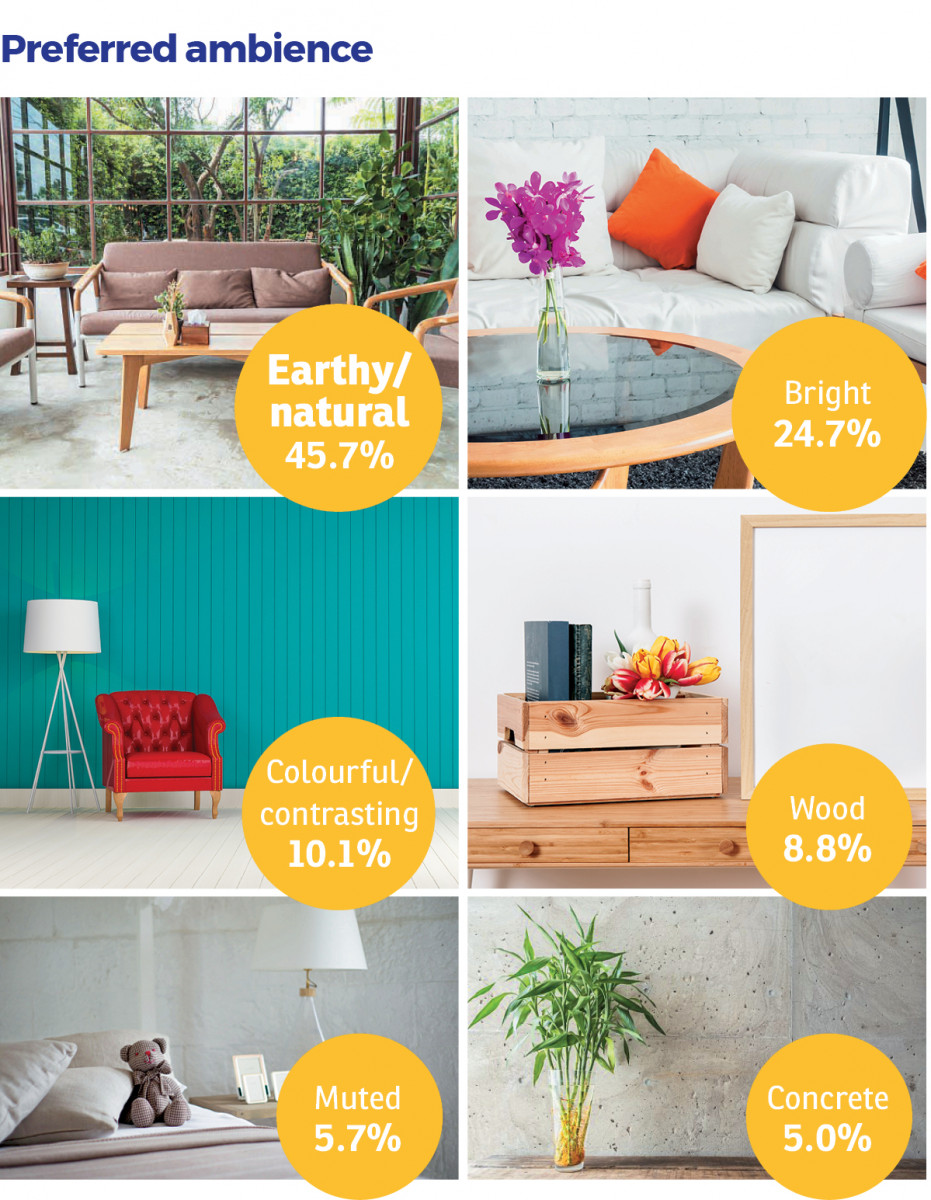 The choice of floor finishes also reflected the preference for the earthy, natural look as over half of the respondents selected wood (58%) and marble (55.7%) as their top choices of materials for floor finishes. These were followed by tiles (36.9%), granite (29.4%) and carpet (11.4%).
However, 8.5% of respondents said they did not care about the floor finishes as they did not believe it would impact the liveability of the house.
According to Yap, based on the ideal home interiors gleaned from the survey, the current popular rustic industrial design trend could be adopted for both large and small spaces.
The survey was part of the Lafarge-EdgeProp MYHOME initiative organised by Lafarge Malaysia and EdgeProp.my. It sought to find out what the ideal home of the majority of Malaysians looks like, as it will form the basis for the design of homes to be built by the country's top property developer S P Setia Bhd.
Meanwhile, Lafarge Malaysia Bhd president and CEO Mario Gross opines that a minimalist design requires the usage of good-quality and durable materials to create a sustainable home.
Although many might associate minimalist design or earthy and natural design with the generous use of wood finishes, Gross stresses that concrete — a material that is durable and versatile — is highly suitable as well.
"Concrete nowadays is no longer just grey; not all concrete is created equal. For instance, Lafarge's Artevia — an innovative decorative concrete — offers a variety of designs, textures, finishing and colours to meet various design needs," he says.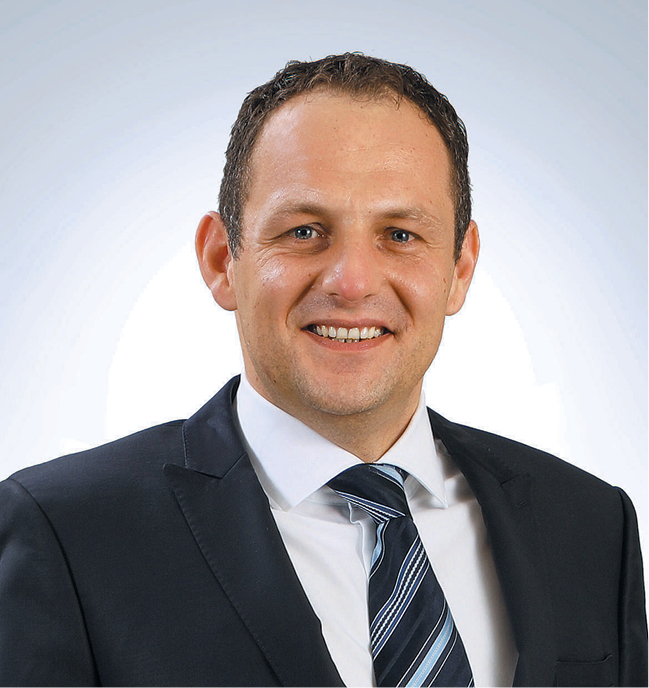 Besides this, Agila, Lafarge's self-compacting and self-levelling concrete, is ideal for bare-faced concrete finishings and feature walls especially for those who like a touch of industrial design in their homes.
In terms of material selection to create minimalist style design, Yap concurs that various materials could be used depending on one's creativity.
Old Klang Road (OKR) is a neighbourhood that has established to become a mature suburb located on the fringes of Kuala Lumpur leading towards Port Klang.
This is a long trunk road was originally constructed by the British Federated Malay States in 1908 and presently, runs parallel to the Federal Highway and connects Mid Valley Mega Mall on its eastern end to Sunway Pyramid via LDP at Commerce Leisure Square.
Given its prominent location being close to KL city, it has now become one of the desired address for redevelopment and is a magnet for new high-rise residential property projects.
Various new developers like MRCB, UOA, Exsim Group, Bukit Kiara Properties, Binastra and many others are already here in this neighbourhood.
In recent years, we have seen many new areas being rejuvenated and rebuilt with high-rise condominiums such as Seputeh 9, The Verve Suites, The Petalz, Southbank Residence, Saville, Miller Square, Scott Gardens, The Sands Residences and various others.
The popular focus points of redevelopments are the existing old sites fronting onto Old Klang Road at the front eastern end near the Mid Valley vicinity, at MRCB's Seputeh 9 vicinity where a new link is being built connecting to the NPE which is also near Sri Sentosa neighbourhood.
With the constant growth of the City and Klang Valley over the last few decades, OKR is a now well-connected major arterial road in a prime and strategic location within the heart of Klang Valley. It runs off from Mid Valley Megamall as its main landmark.
It is connected directly to various highways such as Federal Highway, New Pantai Expressway, LDP and leads directly to KESAS, NKVE, Bukit Jalil Highway and various others expressways.
There is no LRT or MRT line in the immediate vicinity and the closest station around is MRT Kuchai Lama which is presently under construction.
Over the years, commercial properties built here interspersed with dilapidated industrial developments and with matured residential neighbourhoods nearby including Taman Desa, Taman OUG, Taman United, Taman Sri Sentosa, PJS 5, to name a few.
Many of these areas and neighbourhoods have since aged and blighted. Old and dilapidated houses and abandoned or under-utilised industrial developments are seen in the vicinity.
It is no easy task to amalgamate sizeable plots of land for redevelopment purposes. It is a painful and expensive exercise to acquire lands for redevelopment from various individual owners who are generally not compelled to sell their lands and freehold land titles have been issued.
The old industrial plots around here are still an easier bet as they are more sizeable and especially when the old factories are badly under-utilised.
The newer projects here are now largely vertical in nature to counter the limited availability of lands in the city, especially in this OKR vicinity.
PETALING JAYA (May 30): The government has derailed yet another mega project — the latest casualty being the third mass rapid transit (MRT 3) line.
Otherwise known as the Circle Line, the proposed line skirts the edges of Kuala Lumpur City Centre and is believed to feature 11 stops running through densely-populated areas.
Key stops include Ampang Jaya, Jalan Bukit Bintang, the Tun Razak Exchange, Bandar Malaysia at Sungai Besi, Kerinchi, Pusat Bandar Damansara at Damansara Heights, Mont'Kiara, Sri Hartamas, and Sentul.
The line was meant to integrate the first two MRT lines as well as all rail transportation.
Property values will not suffer
Most real estate experts who spoke to EdgeProp.my do not see the scrapping of the MRT 3 as a huge blow to real estate values.
Stephen Yew, co-founder and executive director of The One Property International Sdn Bhd, does not think that the impact of the MRT 3 cancellation will be significant as the areas along the alignment are mature townships.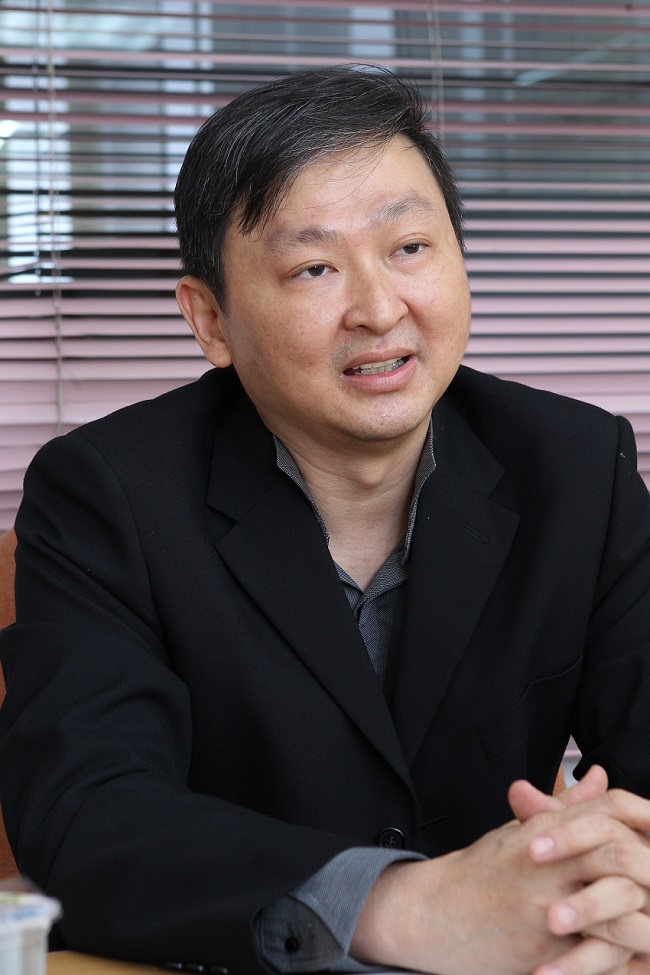 "Local property prices are supported by many factors and the upgrading of the transportation system is just a plus.
"Furthermore, the impact of MRT 3 (on property price growth), if it materialises, will not be seen immediately. It will take a few years to reflect on local property prices," he pointed out.
Public transport needs to be addressed
However, they do agree that there are urgent public transportation needs that must be met, and alternatives need to be figured out as soon as possible.
CBRE|WTW managing director Foo Gee Jen said the MRT lines will be incomplete without the MRT 3.
"Some of the developments surrounding MRT Line 3 have been given a high plot ratio for development with the anticipation of the scheduled completion date, [and with the scrapping of the MRT 3] this will affect the efficiency and day-to-day business process," he highlighted.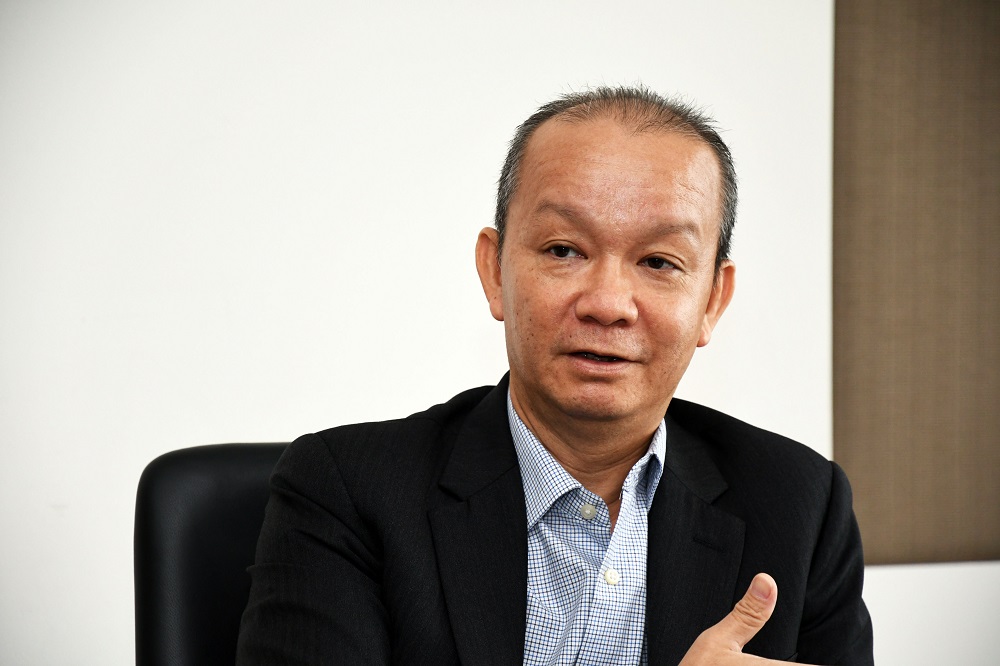 He observed that the MRT 1 line's ridership is "not that fantastic" owing to a lack of connectivity from the MRT 2 and 3 lines.
"The government need to do something about this and should reconsider the decision because Kuala Lumpur is a business centre and it would require good connectivity," he said.
This is echoed by urban planner and transport expert Goh Bok Yen, director of MAG Technical and Development Consultant Sdn Bhd.
He said the decision to scrap the MRT 3 should not be final, as there is a need for a multiple model transit system which could connect the existing rail transportation, including LRT, MRT, Monorail and KTM.
"However, the cancellation of MRT 3 also means that there will be a need for alternatives, such as increased bus or coach services, to connect the missing links of the existing public transportation system," he explained.
Although he agreed that rail transportation is a good option for public transportation, other alternatives could also be considered if they serve the purpose and with lower cost.
He also urged the government to seek consultation from industry players to have a better understanding in reviewing the rail transportation projects.
RHB Research Institute Sdn Bhd senior analyst Loong Kok Wen said urbanites, who would form the bulk of commuters on the MRT 3 line, would not lack public transport alternatives to shuttle around the city.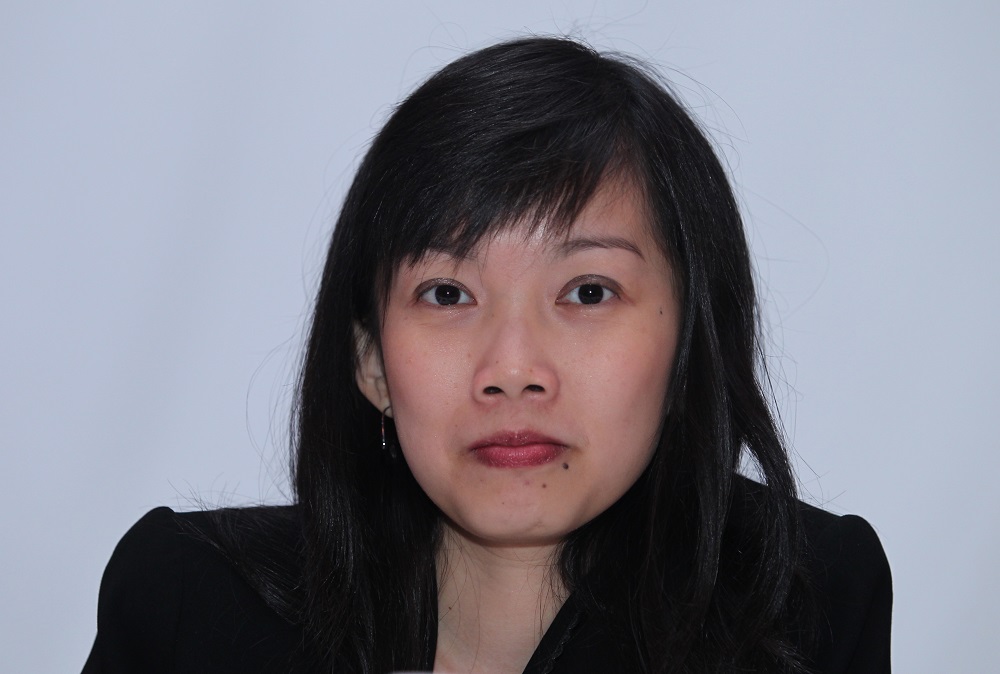 Loong, who is surprised with the PM's decision to cancel MRT 3 just a day after the government announcement of scrapping off the RM110 billion Kuala Lumpur – Singapore high speed rail (HSR) project, described the axed rail projects as "good for the people".
"However, if the construction costs will increase the country's financial burden, the government will need to make the right decision," she told EdgeProp.my via a phone interview.
An anonymous analyst meanwhile said there have been anecdotal reports that people living in the outskirts who travel via the MRT only save a little compared with driving and paying tolls as the tickets are not cheap, although these reports need to be corroborated with research.
Circle Line may make a comeback?
Meanwhile, MAG's Goh stressed that if the government does plan to bring the Circle Line back in the future, the focus should be on optimising the population catchment rather than just benefitting property or land value.
"The property market will see a positive impact if the station really serves people's need and attract more people to use the public transportation system. However, a rail system designed for property or land value enhancement will not have the same results," he said.
Some experts do see developers, especially those who have invested in land along the alignment, as losing out on the MRT 3 line cancellation.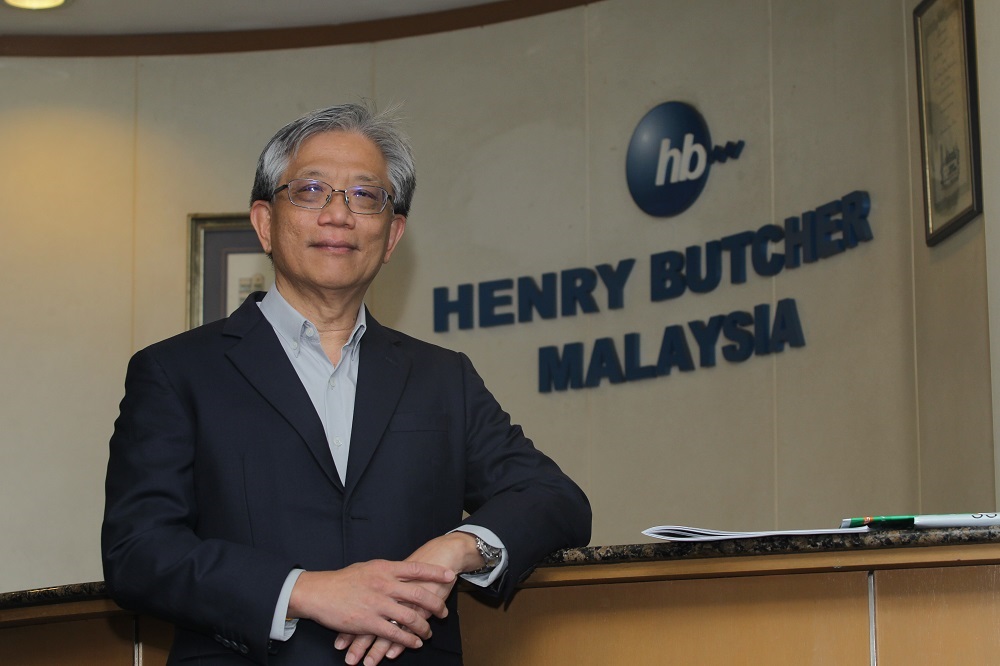 Tang Chee Meng, chief operating officer of Henry Butcher Malaysia, said:
"It [the decision to call off the MRT 3] will impact the developers, who bought and planned developments along the MRT 3 line and were banking on the potential of value appreciation.
"This (the cancellation of MRT 3) will [also] inject more uncertainly into the current soft property market, especially following the dampened infrastructure construction sector. I foresee in the industry maybe be a property glut in the short term."
RHB's Loong concurs, saying: "The property market has been [suffering from] weak sentiment for quite some time due to a lack of catalysts. The announcement to scrap the MRT 3 will put on more uncertainties to the market."
However, most of the experts are holding out for the circle line to be brought back in the future.
The One Property International's Yew said: "I believe the cancellation of MRT 3 will not be forever. The freeze is just for the time being while the new government needs to prioritise other issues. I have no doubt that the upgrade of city's transportation infrastructure plan is part of the long-term development plan."