PETALING JAYA (May 17): With zero-rated Goods and Service Tax (GST) beginning next month, property consultants expect it to be a fresh lead that encourages purchasers to end the wait-and-see approach and make their buying decision.
Knight Frank Malaysia managing director Sarkunan Subramaniam opines that the zero-rated GST as a smart move for new government in the transition period to stimulate the market.
* Hillcrest Gardens reduces Hillcrest Heights condo price by 3% immediately
* Rehda: Property prices to drop with zero GST
* S P Setia: Proposed zero-rated GST may boost local property market's buyer sentiment
* Maybank Investment: GST zero rate positive but needs more clarity
* Tax consultants: Zero-rated GST could spur market sentiment

He noted that the abolition of the GST or the return to the Sales and Service Tax must go through Parliament, which will take time, meaning it will leave the market in a longer period of uncertainty.
"With the announcement of zero-rated GST, property buyers who intend to purchase commercial properties can now make their decisions as the transaction price will now [from June 1] be cheaper, as they do not need to pay the 6% GST.
"For residential properties, as building and raw materials will not be charged 6% GST, the selling price is expected to reduce," he tells EdgeProp.my.
However, Sarkunan noted that even though GST is now "zerorised", there won't be significant price cut in short term as the raw material inventories which are purchased by developers have been charged GST.
He added that it will take some time for the market to react but if more developers promote lower prices as part of their marketing campaigns, the competition will speed up the effect which will benefit homebuyers.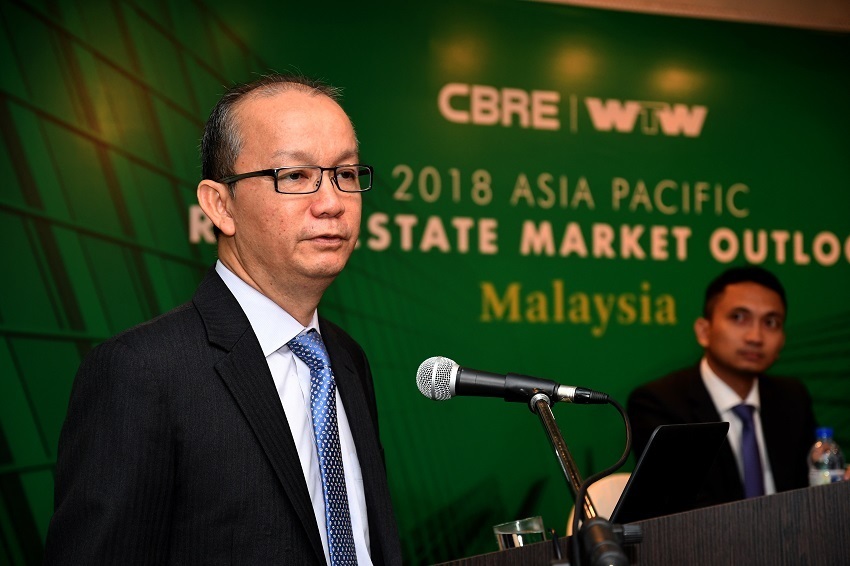 Meanwhile, CBRE|WTW Malaysia managing director Foo Gee Jen believes that zero-rated GST will provide a small boost to the general property market as about two-thirds of the market is dominated by residential property, which is exempted from GST.
"It [the zero-rated GST] is a positive thing in the light of the slowdown in property market and I believe it will provide a cushion to the slowdown and result in cost reduction for developers," he says.
He foresees that developers will enjoy a cost reduction of 2% to 3% in the residential property sector and 5% to 7% in the commercial and industrial sector due to the cost savings from goods and services taxed under GST, such as consultation fees and building materials.
"I hope that developers will pass on the cost saving to consumers by reducing the selling prices of their products in line with the cost reduction," he stresses.
The new Pakatan Harapan government yesterday announced the zero-rating of the 6% GST effective June 1 this year.
Presently, commercial properties are standard-rated, meaning that developers are allowed to charge buyers the full 6%.
Meanwhile, residential properties are exempted, which means buyers are not charged GST, but the tax applies to materials and input procurement.